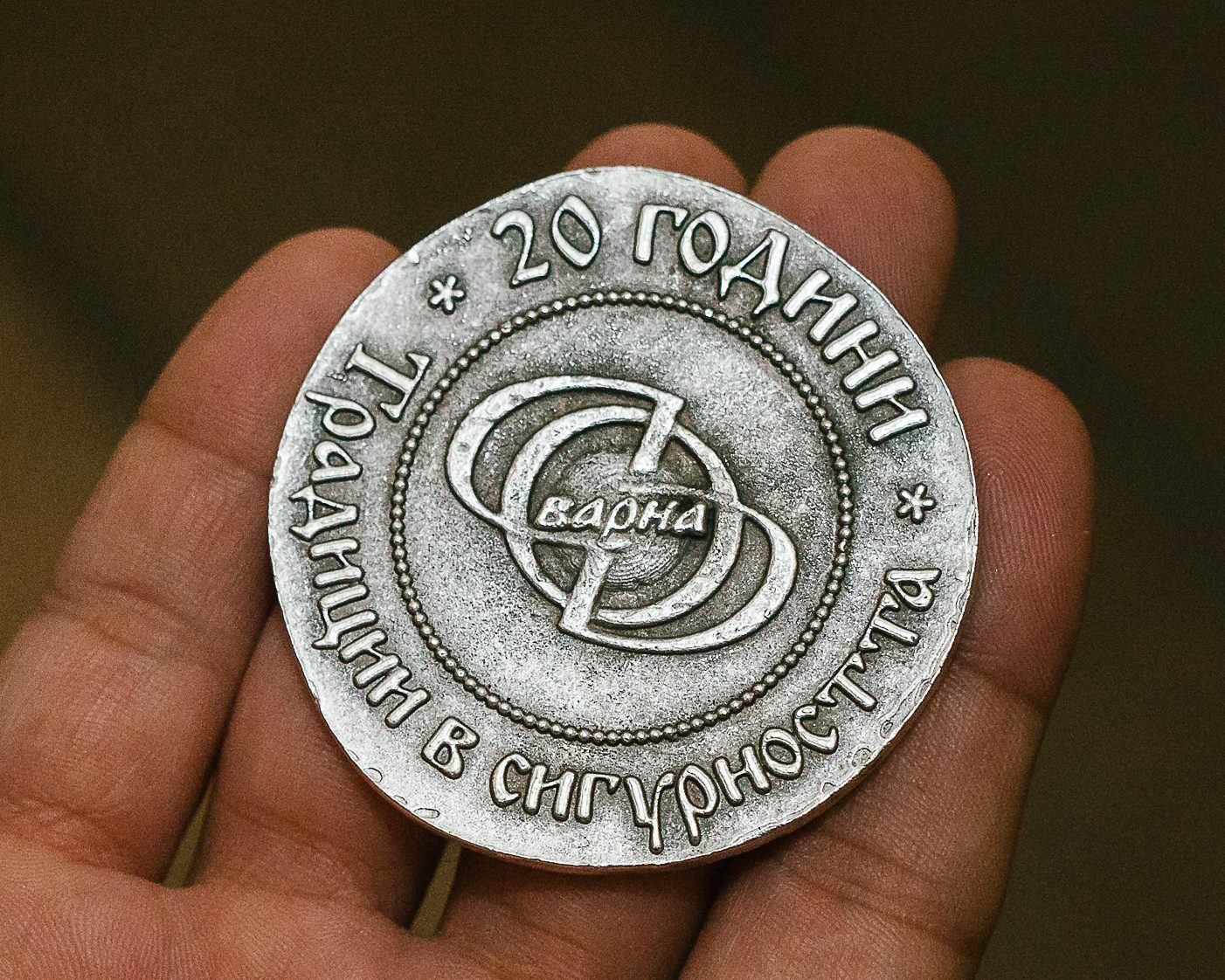 SOD Varna celebrates its 20th anniversary of partners trust
SOD Varna celebrated its 20th anniversary in the presence of many friends in the atmosphere of a stylish cocktail party. Each guest to the event received a special present – a silver-plated and handmade antique coin with the emblem and message of SOD Varna.
The hosts of the cocktail party and founders of the company, Mr. Lyubomir Dimitrov and Mr. Stefan Gankov, together with their wives, personally welcomed the guests – loyal clients and partners of long standing
This evening will remain in the corporate history with the message of all unique presents chosen for the occasion. Many of them made the birthday party even more emblematic and surprising in the spirit of the three words of the abbreviation reading (in the Cyrillic alphabet as follows: 'СОД – Варна: Сигурност. Отговорност. Доверие') 'SOD Varna: Security. Responsibility. Confidence'.
Mr. Lyubomir Dimitrov told the guests about the curious moments of the company's setting up and shared very personally the emotion provoked by the 20th anniversary. Moments of risk, of friends' support, of coworkers' trust, of day-to-day work and analysis of the challenges, of building a strong and united team. Mr. Dimitrov thanked his family for the support over the years and surprised all guests by a very personal request: he asked them to forgive all unintentional mistakes in the security company's activity throughout the years. 'Because you can do without us, but we cannot do without you!', the founder of SOD Varna pointed out.
Mr. Stefan Gankov, co-founder of the company, thanked all clients of SOD Varna for the huge trust they have been putting in the company for two decades now. 'Sophisticated clients have always helped us be on the level the care for security requires – a high one', Stefan Gankov said and wished all his coworkers health and courage in sharing their ideas of the team development.
By the rhythm of bosa nova, chill out and jazz the musicians of 'Vibe Slaves', one of the freshest and most attractive musical projects in Varna, charged the party with summer emotions.
Employees of SOD Varna presented its history by a 6-minutes video-clip containing the main facts of the 20 years' company's existence.