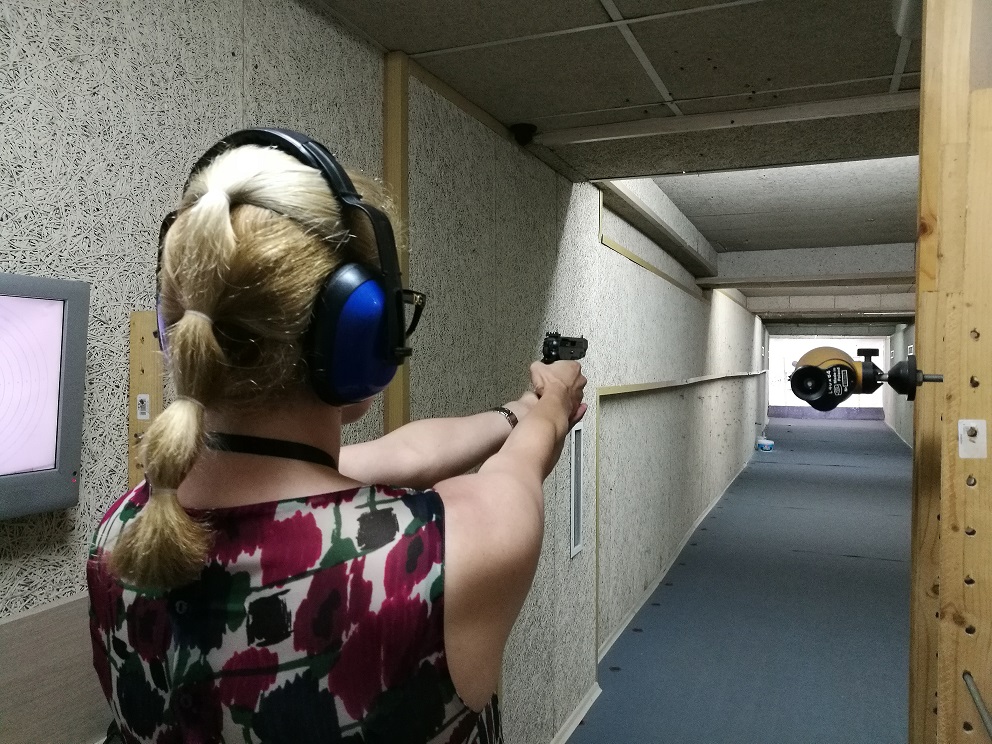 Journalists matched strength in shooting skills at SOD Varna
SOD Varna provided a possibility for Varna journalists to demonstrate their shooting skills challenging them to a completion directly relating to the security personnel activity.
The competition took place at the shooting ground supporting the combat training of the company's security personnel where courses in safe fire arms handling are conducted for external persons. The contest took place in two rounds: 'Classic' – target shooting from 25 m with small-caliber weapon and 'Wild West' – from 15 m with revolver gun. The journalists were instructed personally by Stefan Gankov, Director of the company. The special media event was part of the 20th company's establishment anniversary celebration calendar.
The competition was won by the cameraman of Nova TV Varna Julian Nedelchev, followed in terms of precision by the photojournalist of the Bulgarian Telegraph Agency, with Mariana Maleva, reporter of the Bulgarian National TV in Varna, leader among the ladies, ranking third.